Drug information of sertaconazole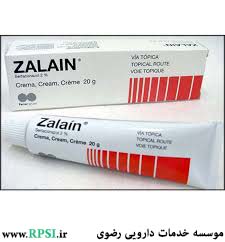 Mechanism of effect
Alters permeability of fungal cell membrane, leading to cell death.
Pharmacodynamic
Sertaconazole is an imidazole/triazole type antifungal agent.
Pharmacokinetics
Bioavailability is negligible.
Dosage
Adults and children 12 yr of age and older Topical Apply twice daily for 4 wk, applying a sufficient amount to cover affected areas between the toes and immediately surrounding skin. Review the diagnosis if no improvement is noted 2 wk after starting treatment.
Alerts
1-Safety and efficacy not established in children younger than 12 yr of age. 2-Assess and document skin condition before initial application and periodically throughout treatment
Points of recommendation
1-Advise patient to try to keep affected areas as dry as possible because moist skin favors growth of fungi.
2-Advise patient to carefully dry between the toes after showering or bathing,
apply drying and dusting powders as necessary, and change socks frequently. 3-Teach patient or caregiver proper technique for applying cream: wash
hands; apply sufficient cream to cover affected areas between the toes and the immediately surrounding healthy skin and gently massage into skin. Wash hands after applying cream.
4-Caution patient to avoid contact with eyes, nose, mouth, and other mucus membranes. Advise patient that if cream does come into contact with the eyes, to wash eyes with large amounts of cool water and contact health care provider if eye irritation occurs.
5-Advise patient that symptoms should begin to improve fairly soon after starting treatment, but to continue applying cream as directed for full treatment period to prevent recurrence of infection.
Related drugs