Drug information of Citicoline
Citicoline
Citicoline is an essential intermediate in the biosynthetic pathway of structural phospholipids in cell membranes. As a medicine, Citicoline is used for Alzheimer's disease and other types of dementia, head trauma , cerebrovascular disease such as stroke, age-related memory loss, Parkinson's disease, attention deficit-hyperactive disorder (ADHD), and glaucoma.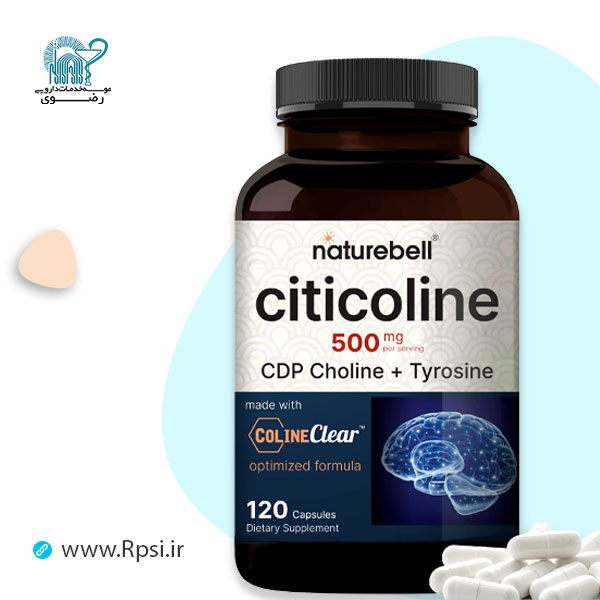 Mechanism of effect
The neuroprotective effects exhibited by citicoline may be due to its preservation of cardiolipin and sphingomyelin, preservation of arachidonic acid content of phosphatidylcholine and phosphatidylethanolamine, partial restoration of phosphatidylcholine levels, and stimulation of glutathione synthesis and glutathione reductase activity.
Citicoline's effects may also be explained by the reduction of phospholipase A2 activity. Citicoline increases phosphatidylcholine synthesis.Citicoline enhances cellular communication by increasing the availability of neurotransmitters, including acetylcholine, norepinephrine, and dopamine.
Citicoline lowers increased glutamate concentrations and raises decreased ATP concentrations induced by ischemia. Citicoline also increases glutamate uptake , a glutamate transporter. It is suggested that the neuroprotective effects of citicoline after a stroke are due in part to citicoline's ability to decrease levels of glutamate in the brain.
Pharmacodynamic
Citicoline seems to increase a brain chemical called phosphatidylcholine. This brain chemical is important for brain function. Citicoline might also decrease brain tissue damage when the brain is injured.
Pharmacokinetics
Citicoline is water-soluble, with more than 90% oral bioavailability. Plasma levels peak one hour after oral ingestion, and a majority of the citicoline is excreted as CO2 in respiration, and again 24 hours after ingestion, where the remaining citicoline is excreted through urine.
Dosage
BY MOUTH :
• For decline in thinking skills due to age: 1000-2000 mg of citicoline per day.
• For ongoing disease of the blood vessels that serve the brain (chronic cerebrovascular disease): 600 mg of citicoline per day.
• For immediate treatment of stroke due to a clot (ischemic stroke): 500-2000 mg of citicoline per day starting within 24 hours of stroke.
• The recommended dose is 200-600 mg/day in divided doses.
INTRAVENOUS :
Healthcare providers give citicoline intravenously (by IV) for age-related decline in thinking skills or for chronic cerebrovascular disease.
IV/IM – The recommended dose is up to 1 g/day.
Alerts
Caution should be exercised in patients with history of mental illness, during pregnancy and breastfeeding.
Avoid excess dosage. Do not consume alcohol while taking Citicoline.
Points of recommendation
It comes as a tablet to take by mouth, with or without food.
It also comes as a solution for injection to be administered by a healthcare provider into the vein or muscle.