Drug information of Abarelix
Abarelix
Synthetic decapeptide antagonist to gonadotropin releasing hormone (GnRH).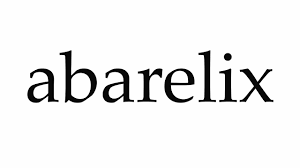 Mechanism of effect
Abarelix binds to the gonadotropin releasing hormone receptor and acts as a potent inhibitor of gonadotropin secretion.
Pharmacodynamic
Used in the palliative treatment of advanced prostate cancer. Abarelix is a luteinizing hormone agonist that results in suppression of testicular or follicular steroidogenesis.
Pharmacokinetics
Absorption: Following IM administration of 100 mg, abarelix is absorbed slowly with a mean peak concentration of 43.4 ng/mL observed approximately 3 days after the injection.
Protein binding: 96-99%
Metabolism: In vitro hepatocyte (rat, monkey, human) studies and in vivo studies in rats and monkeys showed that the major metabolites of abarelix were formed via hydrolysis of peptide bonds. No significant oxidative or conjugated metabolites of abarelix were found either in vitro or in vivo. There is no evidence of cytochrome P-450 involvement in the metabolism of abarelix.
Half life: 13.2 ± 3.2 days
Dosage
Usual Adult Dose for Prostate Cancer
100 mg administered intramuscularly to the buttock on day 1, 15, 29 (week 4) and every 4 weeks thereafter.
Side effects
sleep disorder
,
Pain
,
Diarrhea
,
Frequent urination
,
Headache
,
edema
,
nausea
,
flushing
,
vertigo
,
hypertriglyceridemia
,
urinary retention
,
tiredness
Interactions
vandetanib
,
Halofantrine
,
Grepafloxacin
,
Amiodarone
,
Papaverine
,
Pimozide
,
Thioridazine
,
Disopyramide
,
Sotalol
,
bedaquiline
,
levomethadyl acetate
,
vemurafenib
,
ivosidenib
,
Crizotinib
,
Cabozantinib
,
Ceritinib
,
Bepridil
,
Pasireotide
,
Ibutilide
,
Anagrelide
,
Arsenic trioxide
,
Efavirenz
,
Gatifloxacin
,
Iloperidone
,
Osimertinib
,
sparfloxacin
,
Mesoridazine
,
Procainamide
,
Panobinostat
,
Dofetilide
,
dronedarone
,
saquinavir
,
Ivabradine
,
Mifepristone
,
Dolasetron
,
Droperidol
,
Haloperidol
,
Clozapine
,
escitalopram
,
Toremifene
,
Quinidine
,
Ziprasidone
,
Citalopram
,
Cisapride
,
Fingolimod
,
Methadone
,
Moxifloxacin
,
Nilotinib
Alerts
Because abarelix may prolong the QT interval, physicians should carefully consider whether the risks of abarelix outweigh the benefits in patients with baseline QTc values >450 msec and in patients taking class IA or class III antiarrhythmic medications.

Clinically meaningful transaminase elevation have been reported in patients receiving abarelix. Therefore, serum transaminase levels should be obtained before and during treatment with abarelix.

Extended treatment with abarelix may result in a decrease in bone mineral density.
Points of recommendation
If you miss a dose of abarelix, contact your doctor immediately.
Abarelix may cause dizziness. Do not drive, operate machinery, or do anything else that could be dangerous until you know how you react to abarelix. Using abarelix alone, with certain other medicines, or with alcohol may lessen your ability to drive or to perform other potentially dangerous tasks.
LAB TESTS, including testosterone blood levels, prostate specific antigen (PSA), or liver function tests levels, may be performed to monitor your progress or to check for side effects. Be sure to keep all doctor and lab appointments.
PREGNANCY and BREAST-FEEDING: Do not use abarelix if you are pregnant. If you suspect that you could be pregnant, contact your doctor immediately. It is unknown if abarelix is excreted in breast milk. Do not breast feed while taking abarelix.