Drug information of Fotemustine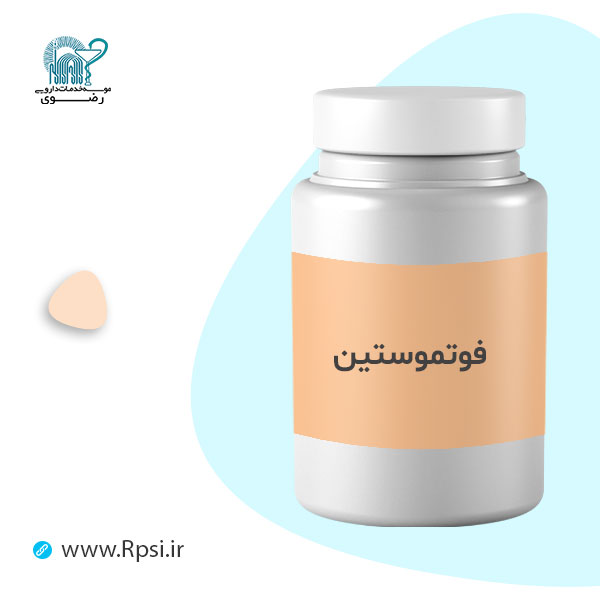 Mechanism of effect
Highly reactive chemical that introduces alkyl radicals into biologically active molecules and thereby prevents their proper functioning. It could be used as an antineoplastic agent, but it might be very toxic, with carcinogenic, mutagenic, teratogenic, and immunosuppressant actions. It could also be used as a component of poison gases.
Pharmacodynamic
Fotemustine is a cytotoxic alkylating agent, belonging to the group of nitrosourea family. Its mechanism of action is similar to that of other nitrosoureas, characterized by a mono-functional/bi-functional alkylating activity. Worth of consideration is the finding that the presence of high levels of the DNA repair enzyme O6-methylguanine-DNA-methyltransferase (MGMT) in cancer cells confers drug resistance. In different clinical trials Fotemustine showed a remarkable antitumor activity as single agent, and in association with other antineoplastic compounds or treatment modalities. Moreover, its toxicity is generally considered acceptable. The drug has been employed in the treatment of metastatic melanoma, and, on the basis of its pharmacokinetic properties, in brain tumors, either primitive or metastatic. Moreover, Fotemustine shows pharmacodynamic properties similar to those of mono-functional alkylating compounds (e.g. DNA methylating drugs, such as Temozolomide), that have been recently considered for the management of acute refractory leukaemia. Therefore, it is reasonable to assume that this agent could be a good candidate to play a potential role in haematological malignancies.
Pharmacokinetics
· FBC, EUC and LFT's at baseline and prior to each treatment. Myelosuppression is delayed with nadir occurring 4 to 6 weeks after administration.
Routine screening for HBsAg and anti-HBc is NOT usually recommended for patients receiving this treatment.
Live vaccines, including BCG, MMR, zoster and varicella vaccines, are contraindicated in cancer patients receiving immunosuppressive therapy and/or who have poorly controlled malignant disease.
· Cancer treatment can have harmful effects on fertility and this should be discussed with all patients of reproductive age prior to commencing treatment.
Dosage
Administer fotemustine :
via IV infusion over 60 minutes

protect bag and tubing from light

flush with ~ 100 mL of glucose 5% only

prepare the solution immediately prior to administration. Solutions of fotemustine are unstable when exposed to light.
Side effects
Taste and smell alteration

Neutropenia

Thrombocytopenia

Oral mucositis

Fatigue

Diarrhoea

Anaemia
Interactions
Dacarbazine:
Fatal adult respiratory distress syndrome (ARDS) if administered sequentially
Warfarin:
Antineoplastic agents may alter the anticoagulant effect of warfarin.
Direct oral anticoagulants (DOACs) e.g. apixaban, rivaroxaban, dabigatran:
Interaction with both CYP3A4 and P-gp inhibitors /inducers.
DOAC and antineoplastic levels may both be altered, possibly leading to loss of efficacy or toxicity (i.e. increased bleeding).
Digoxin:
Antineoplastic agents can damage the lining of the intestine; affecting the absorption of digoxin.
Serotonergic drugs, including selective serotonin reuptake inhibitors (SSRIs e.g. paroxetine) and serotonin noradrenaline reuptake inhibitors (SNRIs e.g. venlafaxine):
Increased risk of serotonin syndrome with concurrent use of 5-HT3 receptor antagonists (e.g. palonosetron, ondansetron, granisetron, tropisetron, dolasetron, etc.)