Drug information of Amcinonide
Amcinonide
Amcinonide is a highly potent steroid that helps reduce inflammation in the body.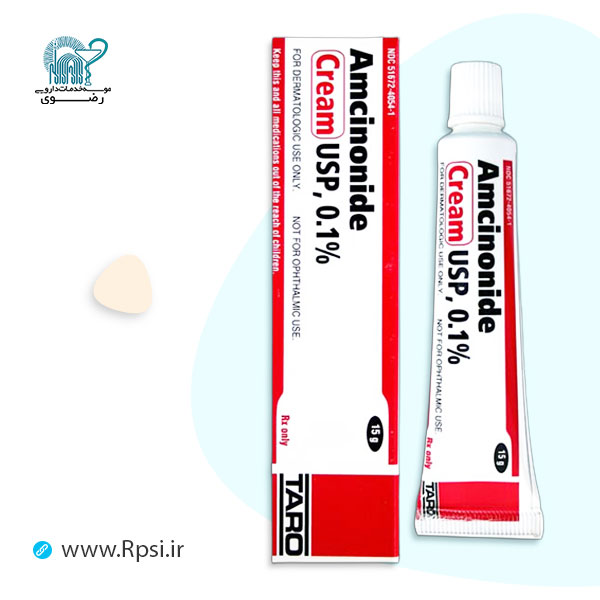 Mechanism of effect
Topical corticosteroids have anti-inflammatory, antipruritic, and vasoconstrictive properties. May depress the formation, release, and activity of endogenous chemical mediators of inflammation (kinins, histamine, liposomal enzymes, prostaglandins) through the induction of phospholipase A2 inhibitory proteins (lipocortins) and sequential inhibition of the release of arachidonic acid. Amcinonide has high potency.
Pharmacodynamic
Amcinonide reduces or inhibits the actions of chemicals in the body that cause inflammation, redness, and swelling.
Pharmacokinetics
Metabolism: Liver
Excretion: Urine; feces
Absorption: Absorbed through intact skin;
Drug indications
Corticosteroid-Responsive Dermatoses
Dosage
Applied sparingly in a thin film to the affected area q8-12hr
PEDIATRIC
Apply sparingly to affected area(s) q12hr
Limit to minimum amount necessary for therapeutic efficacy
Avoid face
Drug contraindications
Underlying infection
Hypersensitivity
Use on groin, face, or axila
Ophthalmic use
Side effects
Skin atrophy
Striae
Burning
Dryness
Irritation
Itching
Hypertrichosis
Acneform lesions
Secondary infection
Pigmentation changes
HPA suppression (with higher potency used >2 wk)
Aldesleukin: Corticosteroids may diminish the antineoplastic effect of Aldesleukin. Avoid combination
Alerts
-Chronic therapy may interfere with growth and development in children
-Use med to very high potency for <2 wk to reduce local and systemic side effects
-Use low potency for chronic therapy
-Allergic contact dermatitis may occur
-Should not use occlusive dressings in presence of infection or weeping lesions
-Adrenal suppression may occur in younger patients or patients receiving high doses for prolonged periods
-Development of Kaposi's sarcoma with prolonged use reported (discontinue therapy if it occurs)
Avoid medium to very high potency on face, folds, groin because can increase steroid absorption
-Use lower potency for peds (ie, increase BSA/kg, therefore increase systemic absorption)
- Topical corticosteroids may be absorbed percutaneously. Absorption of topical corticosteroids may cause manifestations of Cushing's syndrome, hyperglycemia, or glycosuria. Absorption is increased by the use of occlusive dressings, application to denuded skin, or application to large surface areas.
Points of recommendation
-Before using amcinonide, tell your doctor or pharmacist if you are allergic to it; or to other corticosteroids
-Do not use if there is an infection or sore present in the area to be treated
Pregnancy level
Animal reproduction studies have shown an adverse effect on the fetus and there are no adequate and well-controlled studies in humans, but potential benefits may warrant use of the drug in pregnant women despite potential risks.
Breast feeding warning
It is not known whether topical administration of topical corticosteroids could result in sufficient systemic absorption to produce detectable quantities in human milk. Use with caution.
Drug forms
Cyclocort