Drug information of Ammonium lactate
Ammonium lactate
Ammonium lactate is a combination of lactic acid and ammonium hydroxide. Ammonium lactate is a moisturizer.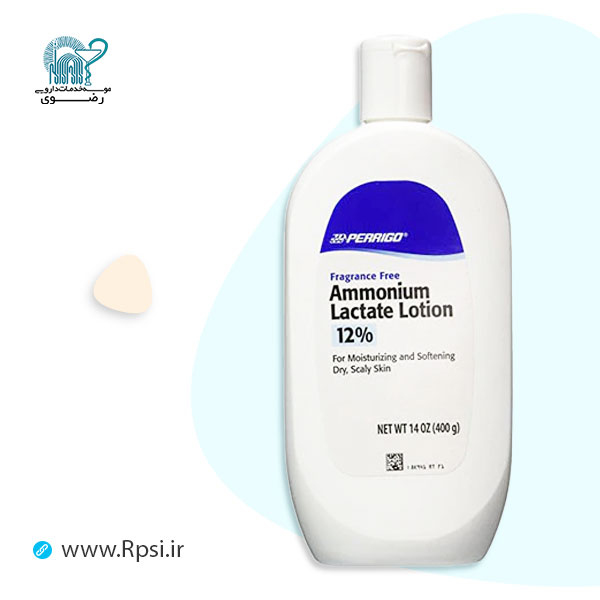 Mechanism of effect
Lactic acid is an alpha-hydroxy acid, it is a normal constituent of tissues and blood. The alpha-hydroxy acids (and their salts) may act as humectants when applied to the skin. This property may influence hydration of the stratum corneum. In addition, lactic acid, when applied to the skin, may act to decrease corneocyte cohesion. The mechanism(s) by which this is accomplished is not yet known.
Pharmacokinetics
An in vitro study of percutaneous absorption of Ammonium Lactate lotion, 12% using human cadaver skin indicates that approximately 5.8% of the material was absorbed after 68 hours.
Drug indications
Ichthyosis Vulgaris, Xerosis
Dosage
Apply to affected areas & rub in thoroughly q12hr
Side effects
Erythema ,Irritation ,Transient burning/stinging ,Peeling ,Dry skin ,Itching
Alerts
-Discontinue use if hypersensitivity symptoms occur
-Stinging or burning may occur when applied to skin with fissures, erosions or that is otherwise abraded (eg, after shaving legs)
-Medication is to not be used for any disorder other than for which it was prescribed
-If condition worsens with treatment, discontinue therapy promptly
-Minimize/avoid use in parts of body that are exposed to natural/artificial sunlight; if sun exposure unavoidable, wear clothing that will protect skin
Points of recommendation
-For external use only
-Use caution when applied to face; may cause irritation
Pregnancy level
B
B –
There are, however, no adequate and well-controlled studies in pregnant women. Because animal reproduction studies are not always predictive of human response, Ammonium Lactate Lotion, 12% should be used during pregnancy only if clearly needed.
Breast feeding warning
Although lactic acid is a normal constituent of blood and tissues, it is not known to what extent this drug affects normal lactic acid levels in human milk. Because many drugs are excreted in human milk, caution should be exercised when Ammonium Lactate is administered to a nursing woman.