Drug information of Nitrofurazone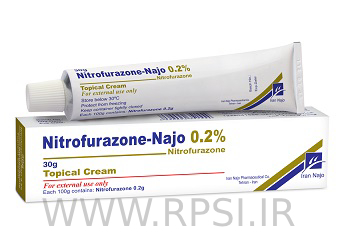 Mechanism of effect
The exact mechanism of action is unknown. Nitrofurazone inhibits several bacterial enzymes, especially those involved in the aerobic and anaerobic degradation of glucose and pyruvate. This activity is believed also to affect pyruvate dehydrogenase, citrate synthetase, malate dehydrogenase, glutathione reductase, and pyruvate decarboxylase
Pharmacodynamic
The exact mechanism of action is unknown. Nitrofurazone inhibits several bacterial enzymes, especially those involved in the aerobic and anaerobic degradation of glucose and pyruvate. This activity is believed also to affect pyruvate dehydrogenase, citrate synthetase, malate dehydrogenase, glutathione reductase, and pyruvate decarboxylase
Pharmacokinetics
Absorption: Well absorbed.
Metabolism: nitrofurazone, undergo metabolic reduction at the nitro group to generate reactive species which can covalently bind to cellular macromolecules
Half life: 5 hours
Dosage
Adult and adolescent
Burns orSkin infections
Topical, directly to lesion or place on gauze, once daily or every few days, depending on the usual dressing technique.
pediatric
Safety and efficacy have not been established.
Alerts
The use of nitrofurazone occasionally allows overgrowth of nonsusceptible organisms including fungi andPseudomonas . If this occurs, or if irritation, sensitization, or superinfection develops, treatment should be discontinued
Points of recommendation
Applying sufficient medication to affected area or placing medication on gauze to cover affected area
Missed dose: Applying as soon as possible; not applying if almost time for the next dose