Drug information of Tobramycin ophthalmic
Tobramycin ophthalmic
Tobramycin ophthalmic is an antibiotic. Tobramycin ophthalmic is used to treat bacterial infections of the eyes.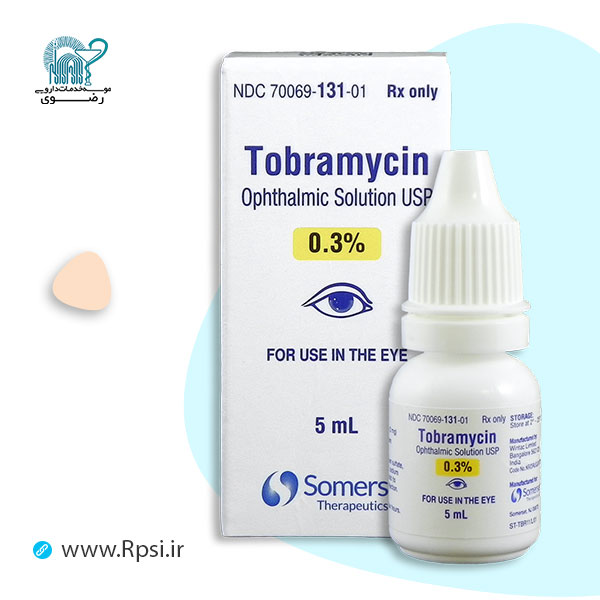 Mechanism of effect
Tobramycin binds irreversibly to one of two aminoglycoside binding sites on the 30 S ribosomal subunit, inhibiting bacterial protein synthesis.
Pharmacodynamic
Tobramycin, an aminoglycoside antibiotic obtained from cultures of Streptomyces tenebrarius
Dosage
In mild to moderate disease, instill one or two drops into the affected eye(s) every four hours. In severe infections, instill two drops into the eye(s) hourly until improvement, following which treatment should be reduced prior to discontinuation.
Alerts
1-FOR TOPICAL OPHTHALMIC USE ONLY.
2-If a sensitivity reaction to Tobramycin Ophthalmic Solution 0.3% occurs, discontinue use.
3-Safety and effectiveness in pediatric patients below the age of two months has not been established.
Points of recommendation
Do not touch dropper tip to any surface, as this may contaminate the solution.