Drug information of Policosanol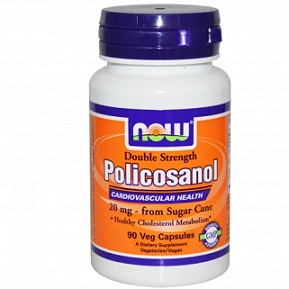 Mechanism of effect
Policosanol impact on cholesterol is mediated through a reduction in the synthesis and degradation of the rate-limiting step of cholesterol biosynthesis, the enzyme 3-hydroxy-3-methylglutaryl coenzyme A (HMG CoA) redutase.
In hepatoma cells and mouse liver, policosanol promoted the phosphorylation of adenosine monophosphate kinase, the principle enzyme for catalyzing the phosphorylation of HMG CoA reductase, thereby reducing its activity. It affects low-density lipoprotein (LDL) metabolism through increasing LDL binding, uptake and degradation.
Pharmacodynamic
Decrease cholesterol production in the liver. It also decreases the stickiness of platelets in the blood.
Pharmacokinetics
Tab 10 and 20 mg
Dosage
Hypercholesterolemia:
It is typically initiated at 5 mg/day and titrated up to 20 mg/day
Alerts
Pregnancy and breast-feeding
Bleeding disorders
surgery
Points of recommendation
Stop using policosanol at least 2 weeks before a scheduled surgery
Pregnancy level
Not assigned