Razavi Pharmaceutical Service Institute
information bank drug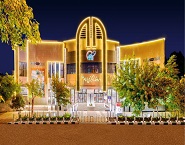 Herpes simplex viruses -- more commonly known as herpes -- are categorized into two types: herpes type 1 (HSV-1, or oral...
For some patients with metastatic tumors not significantly affected by other forms of chemotherapy, the treatment halted...
The potential of covid vaccines containing circular rna
More than half of allpregnant women report symptoms ofheartburn, particularly during their second and third trimesters. ...