Vision
We will be an exemplary model in the realm of pharmaceutical services throughout the country try in 2025
Mission
Razavi Pharmaceutical Services Institute mis sion for achieving the goals of the health (and treatment)section of Astan Quds Razavi Foun dation is as follows Creating hospital and/or outpatient/non-hos pital pharmacies network Exporting and importing medical and pharmacy maceutical materials and services Producing, procuring and selling herbal med icine and medicinal plants in accordance with the national standards Preparing the grounds for employing the health involved people in the related fields, es pecially research
Organizational Values
To be bound to the noble values of Astan Quds Razavi Foundation Observing the regulations of the Ministry of Health, emphasizing on the law and the rule of law Presenting services in good condition Supporting the poor To be bound to maintaining the scientific po sition of the institute in connection with the uni versity Economizing the activities, emphasizing on good condition of processes and activities To have customer appreciation To believe in the empowerment of the em employees in terms of science and specialty To be bound to observe the Rights Charter of patients and employees To believe in the management modern sys tems to improve the institute continuously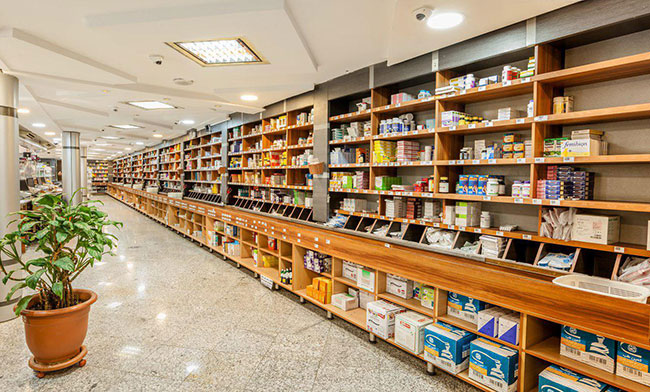 The Institute Branches :
1- Office for Pharmacies Affair
A)Hospital Pharmacies
The institute's activities in this filed is managing the contracting phar macies including Montaseria and Edalatian Emergency Hospital, Sarvar and Alavi clinics of Mash had city, and Booali and Amir Al-Momenin clinics of Tehran city pharmacies in accordance with the standards and rules.
B) Outpatient/Non-hospital Pharmacies
institutes activity in this filed is concluding management contracts without a patient/in-hospital pharmacies Since the institute is the owner of the larg eat, well-equipped and up-to-date pharmacy throughout the country (Imam (pbuh) Cen tral Pharmacy), it has unique and valuable experience in this regard Some of the same pharmacies are as fol lowes Dar-Al Shifa Imam (pbuh) Pharmacy in Mashhad City, and Musivand, Felestin and Quds Pharmacies in Tehran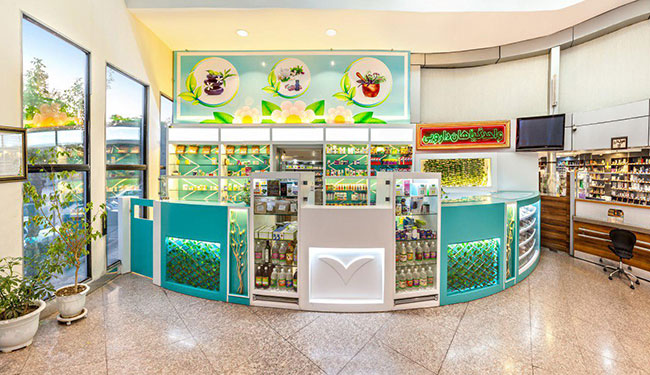 C)Medicinal Plant Unit
This unit known as herbal pharmacy. Mas it ac record as the first herbal pharmacy in the country in more than 120 herbs/medicinal plants are present ed in accordance with the standard together with the relay a monograph and 400 herbal medicine products Entering into partnership, financial support and finans ne the knowledge base researches, all these services Have been offered by this url to produce knowledge and Technological products At the present time this unit is presenting its services to 3 other units, le. Imam (pbuh) Central Pharmacy, Bab-A awad on Khosravi Street and the Entrance of the Holy Shrine on Shiraz Street
D)Mineral/Nutritional Supplements Unit
This unit has been activated to present mineral/nutritional supplements legally to prevent trafficking them, needed by the athletes
2- Office for Commercial Affairs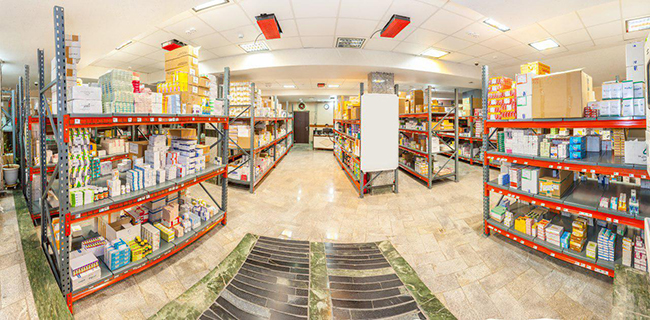 A)Provincial Section
The provincial (Razavi) section has made all its efforts, starting up cold chain system, to meet the require ments of SOP standard and obtain the required licenses from the Ministry of Health, for presenting its services in accordance with the standards and scientific bases to materialize its goals for supplying and distributing drugs and medical equipment legally and sending them to the end users at tripartite Khorassan provinces as soon as possible
B)EXPORT
This institute - having export license take action on exporting drugs, medical equipment, herbal drugs medicinal plants, cosmetics and technical knowledge other contracting countries to support domestic products and advertise them.
C)IMPORT
This institute - having import license take action on supplying the country's needs to single prescription emergency and registered drugs legally with competitive price
3-Office for Support
A) IT Unit
This unit has been established in 2013 and it is com od of hardware, network, software, advertisement and information sections The outcome of these sections are as follows :
Financial and administrative comprehensive systems pharmacy and clinic (laboratory, radiology, dentist ty, Optometry, central prescription/reception desk physicians, social work, health file, etc.) all in the name of RPSI
All the hardware, network and repair operations are done in this unit, relaying on the knowledge of our personnel and their experiences and in this unit and the said operations may be presented to the clinics as applicants can offer this to treatment centers that ask for it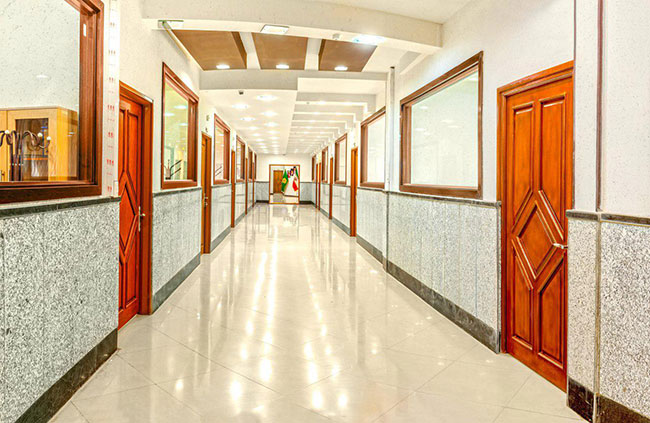 B)Financial and Administrative Section
All the operations of the institute are done through our software and hardware facilities and the financial and administrative affairs are revised, inspected and audited, relying on our experienced personnel, to make sure of their accuracy
C)Public Relations and Training Unit
A training plan is considered in the statute of the institute to be fulfilled in relation with the University of Medical Sciences, which is in process At the present time this unit is responsible to establish relation between the institute and its customers to introduce the activity ties of the institute to the target society and convey their views to the institute
4- Other Sections

A)Research Department
This part of institute is ready to prepares agreement and signature with university for conducting research and study programs.
B) Consultancy department
The razavi institute of drugs service is ready to offer consultation for all pharmaceutical and drugs experiments