Drug information of Hairvit
Hairvit
Hair-vit Capsules by HealthAid. Hair vitamin capsules specially formulated to provide the vital vitamins required for strong, healthy hair. They are rich in B Vitamins and Essential Amino Acids to help nurture the texture, thickness and colour of your hair. Optimum care for strong, healthy hair. Suitable for men and women.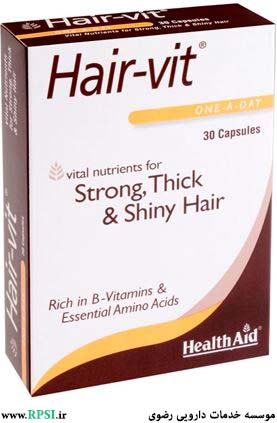 Pharmacodynamic
Hair-vit® capsules are specially formulated to provide vital nutrients required for healthy looking hair
Dosage
Adults and children over 16 years of age, one capsules daily with breakfast.
Alerts
Do not exceed recommended daily intake unless advised by a suitably qualified person.
Pregnancy level
Consult a physician before using
Tags