Drug information of Addamel
Addamel
Addamel N is indicated in patients as a supplement in intravenous nutrition to meet basal to moderately increased requirements of trace elements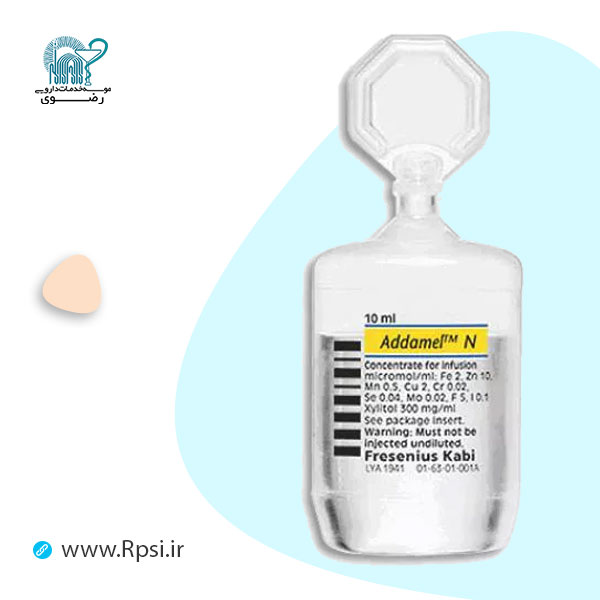 Mechanism of effect
Addamel N is indicated in patients as a supplement in intravenous nutrition to meet basal to moderately increased requirements of trace elements
Pharmacodynamic
Addamel N is a mixture of trace elements in amounts normally absorbed from the oral diet and should have no pharmacodynamic effect besides maintaining or repleting the nutritional status.
Pharmacokinetics
When infused intravenously, the trace elements in Addamel N are handled in a similar way to trace elements from an oral diet. Individual trace elements will be taken up by tissues to different extents,
Dosage
The recommended daily dosage of Addamel N in adult patients with basal to moderately increased requirements is 10 ml (one ampoule). For children weighing 15 kg or more, the recommended dosage is 0.1 ml Addamel N/kg body weight/day.
Alerts
Addamel N should be used with caution in patients with impaired biliary and/or renal function in whom the excretion of trace elements may be significantly decreased. Addamel N should also be used with caution in patients with biochemical or clinical evidence of liver dysfunction (especially cholestasis). If the treatment is continued for more than 4 weeks, checking of manganese levels is required. Addamel N must not be given undiluted.
Points of recommendation
Addamel N must not be given undiluted